I'm sure most South Africans have read, or at least heard, of the book Jock of the Bushveld. The book was written by Sir Percy FitzPatrick, (24 July 1862 – 24 January 1931) who in his younger years was involved in gold and diamond prospecting in Mpumalanga where Jock of the Bushveld also plays off. He also had involvement in the Anglo Boer War and politics. Not many may realise though that the Sundays River Valley has very strong links to Sir Percy. He actually played a big role in the early development of the Valley.
After coming to the Sundays River Valley he established the Sundays River Settlement Company which encouraged people to settle in this area. He also played a very big role in the establishment of the citrus industry in the valley and the amazing irrigation system of this area was his brainchild.
FitzPatrick bought a piece of land next to the river from where his guests could enjoy the stunning view of the surrounding valley. He even had a lookout platform built on the land where visitors can still go to marvel at the view today.
After his death, Sir Percy was buried at The Lookout where his wife is buried alongside him. His children are also all buried on the site.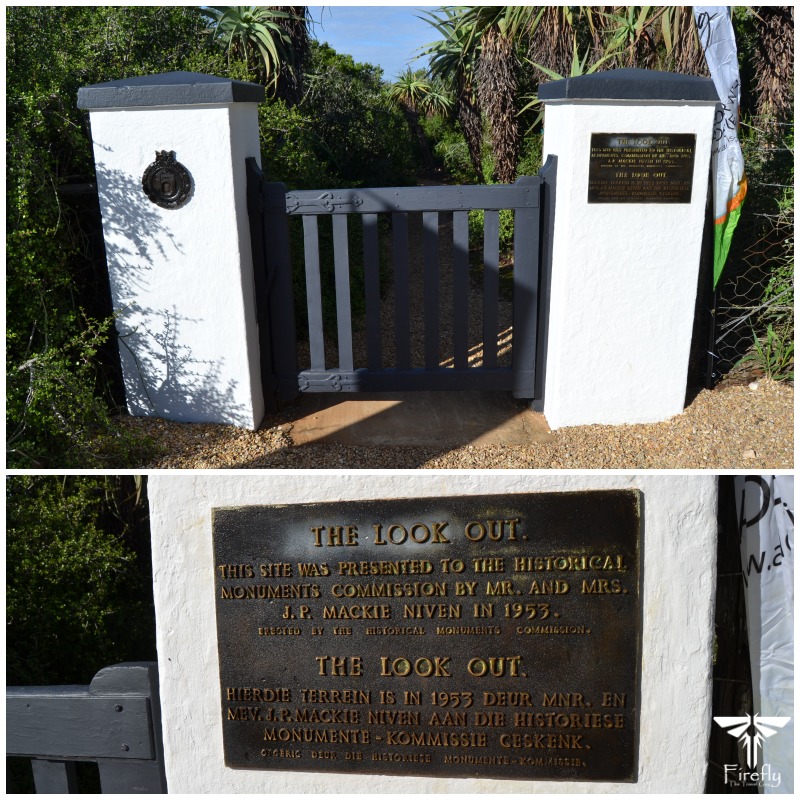 The Lookout and the surrounding land were donated as a public space by his daughter and son-in-law in 1953 and the site was declared a National Monument. A lot of the locals have fond memories of spending time up at the Lookout, or Percy's Place as they call it, in their younger years.
Unfortunately, time and people have taken their toll on the site, but the team at Addo Tourism has just revamped the Lookout, restoring and fixing up the site for visitors to continue to enjoy what is probably the best view site in the whole valley. I was fortunate to join a few friends and colleagues at the reopening of the Lookout recently and just realised again that this could be "the" place for visitors to the valley to come and enjoy stunning sunset with snacks and something cold in hand. Let's hope the local estabishments bring their guests up here and that the local community looks after this special site.