The last couple of times I've been in Nieu-Bethesda I stayed with Ian and Katrien Allemann at Outsiders B&B every time. Outsiders is conveniently situated on the main road as you come into town and just about next door to the entrance of the Owl House. Everything is literally walking distance away and you can leave your car here and just explore on foot.
I stayed in the front room which is comfortable and spacious. Best is the fact that the door opens onto the front stoep and you can sit and watch the day go by with a hot coffee in winter, a cold drink in summer or a glass of wine at any time.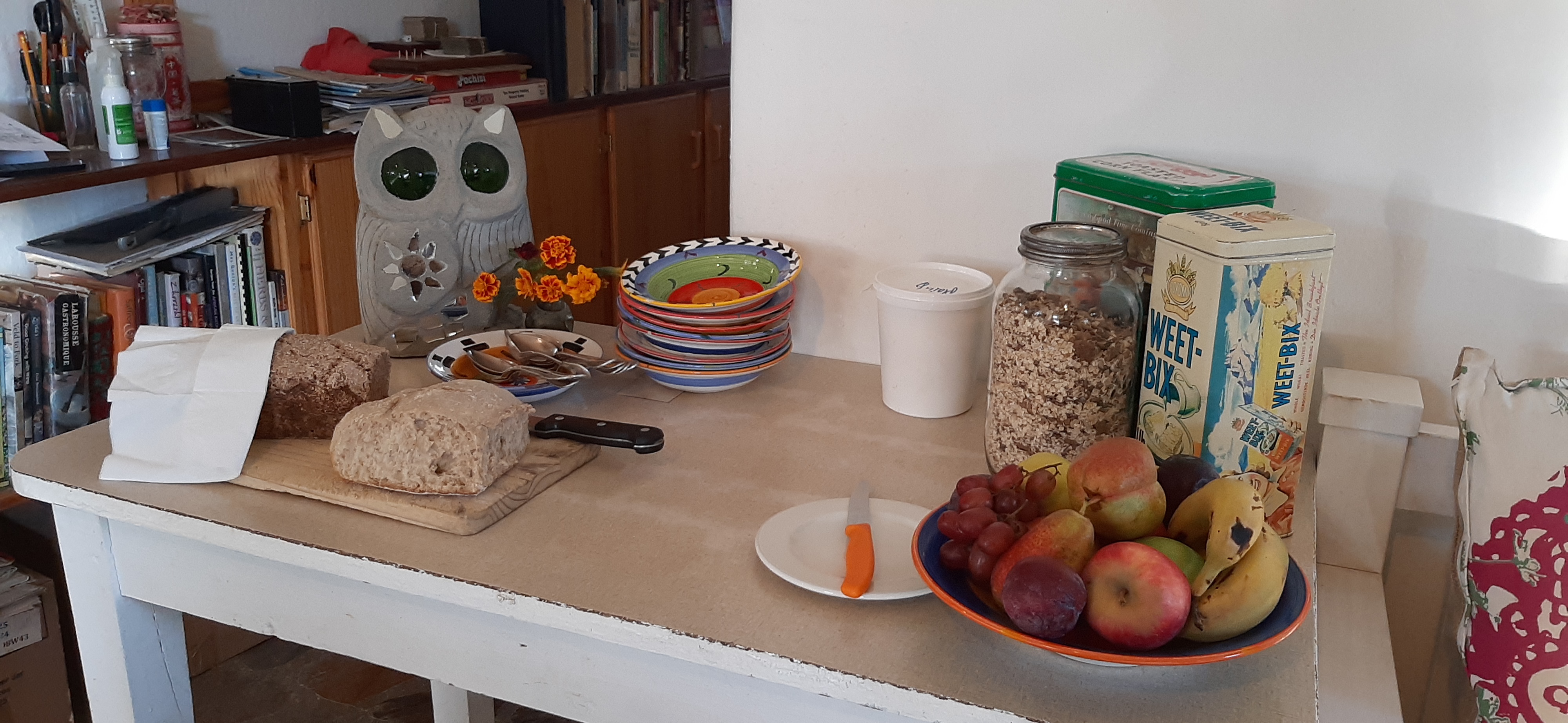 Breakfast in the dining room included stone ground bread from flour ground at the local historic watermill and bacon and eggs made to order by Ian. Local honey and jam, fresh fruit and a lekker cup of boeretroos (coffee) rounded it out.
Time to grab my coffee and go and sit out on the stoep to enjoy the morning sun. Hoping that it won't be too long before I get the opportunity again.