Ningbo's best known tourist attraction is Tianyige Library . It is tucked away in the vicinity of Moon Lake. Built in 1516 and said to be the oldest surviving library building in China, it was founded by Ming official Fan Qin. His collection went back to the eleventh century and included woodblock and handwritten copies of the Confucian classics, rare local histories and lists of the candidates successful in imperial examinations.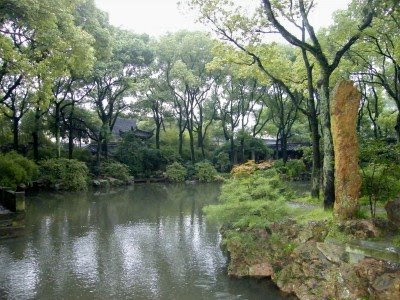 You can visit the library's garden and buildings, some of which contain small displays of old books and tablets.
It's quite a charming place and the gold-plated, wood-paneled buildings, the bamboo groves, pool and rockery still preserve an atmosphere of seclusion, contemplation and study.